When you are dealing with water damage, it's crucial to take immediate action to prevent further damage. Amercian Renovation respond immediately and use advanced equipment and techniques to remove the water quickly. We get right to work to mitigate any future damage that may be caused by the water and flooding.
It is very common for homeowners to get shortchanged on their initial insurance claim, which leads to out-of-pocket expenses, but with our team helping you navigate your insurance company, your costs will be kept as low as possible.
Water Damage Contractors Greensboro, NC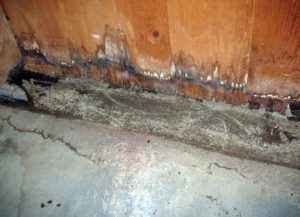 American Renovation the Best Water Damage Restoration Service from start to finish. Our team of experts will create an estimate and construction plan for your home, work with your insurance adjustor to make sure that you get all you deserve out of your insurance claim, and immediately begin to work on your house to get you and your family back in your home as quickly as possible.
Amercian Renovation will save you from the hassle of researching and vetting contractors for all your homes' different repair needs. We will serve as your drywall contractor, flooring contractor, painting contractor, cabinets contractor, roofing contractor, and will work with our trusted partners for all plumbing, electrical, and HVAC needs. Sit back, relax, and let us take care of your recovery.
Our team is prepared, experienced, and ready to provide water damage restoration services. Don't hesitate, call the American Renovation team today.