Hardwood Flooring  & Flooring Installation, Sanding and Refinishing,Repair, Restoration, Refurbishing Contractors Charlotte NC, Ballantyne Commons Charlotte NC, Matthews NC, Concord NC,  Salisbury NC, Lexington NC, Kannapolis NC, Monroe NC "Charlotte in and Around   Surrounding Counties"
(704)645-1887    100% Financing Available All  Major Credit Cards Accepted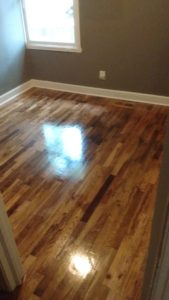 Hardwood Flooring & Flooring  Contractor  Flooring  expert, adds beauty and value to your home.Hardwood floors can give your room a natural, classic look when done right. Hardwood floor installation will also increase the resale value of your home.
The many reasons people choose  American Renovation for expert hardwood flooring installation instead of tile or carpet:
Variety – Hardwood floors offer maximum choices in appearance. There are many colors, styles, stains, and species available. You can also choose pre-finished or unfinished hardwood floors. No matter how diverse and unique your needs are, there is always a hardwood flooring option available for you.
Improved Indoor Air Quality – Hardwood floors are the optimal choice for those with allergies. It has no fibers, grout lines, or embossing that can trap dust, pollen, particles, animal dander and allergens that carpeted floors can.
High Quality Look – Any room can look warm and more spacious with a hardwood floor atlanta foundation. Hardwood floors give an elegant aesthetic and high-end look. The beauty and value of wood never goes out of style.
Strength & Durability – High quality hardwood floors that are kiln-dried, manufactured, installed, and finished to certain standards can last for generations. Hardwood floors are tough, hard-wearing, and have long term durability. They can stand up to active workspaces and heavy foot traffic.
Easy to Clean – Hardwood floor surfaces are very easy to clean as they do not accumulate a lot of dirt, dust, and debris. A weekly cleaning procedure involves vacuuming, mopping and keeping the floor dry. That is it!
Hardwood Flooring  & Flooring Contractor Charlotte NC, Concord NC, Kannapolis NC,  Salisbury NC, Matthews NC, Ballantyne Commons Charlotte NC, Lexington NC, Salisbury NC, Monroe NC 
Are your hardwood floors are faded, dull, or scratched? Do you wish they were a different color? Before you install new hardwood flooring, you may want to consider refinishing or "restoring" your existing floors. Mr. Hardwood can restore the shine and luster of your floor and even give it a new appearance while protecting it for years to come. We give you a 100% unconditional satisfaction guarantee, every hardwood floor refinishing job we do you are going to have the very best.
American Renovation can completely rejuvenate your hardwood flooring while providing:
Expert Flooring Repair & Restoration– We can fix small scratches, warped boards, and even repair or replace large damaged sections of your floor.
Wide Choice of Stain Colors – We use only the best Minwax stains. Your existing floor color can be matched or we can give it a whole new look.
Dustless Sanding – Our 99.7% dustless sanding systems keep your home clean throughout the process.
Odorless, Eco-Friendly Finish – Our highly-resilient sealants protect your floor and is safe for your family and the environment.
Call Today
(704)645-1887
Service Tags: Hardwood Floor Sanding, Hardwood Floor Refinishing, Hardwood Floor Sanding, Hardwood Floor Contractors  Charlotte NC, Concord NC, Gastonia NC,  Matthews NC, Ballantyne Commons Charlotte NC, Salisbury NC, Lexington NC, Kannapolis NC.   100% Financing Available  All Major Credit Cards Accepted.